Dr. Sean Roth
916.983.1114
After-Hours Emergency: 916.812.4775
2310 E. Bidwell St., #100
Folsom, CA 95630

Cosmetic & Family Dentistry
Payment Policy
In order to provide you with the highest quality care on a sound business practice, we research each insurance policy to the best of our ability and provide our patients the most accurate estimates of fees. Patient, parent, and/or guardian is responsible for the patient portion (copay) on the date of service. This is not your insurance company's responsibility. We will file all necessary claims to your insurance as a courtesy to you. It is your responsibility to call your insurance company if they have not paid your claim within 45 days from the date of service. Any balance beyond 45 days is your responsibility, and interest may be applied to your account at a rate of 1.5% per month.
It is your responsibility to complete treatment and follow recommended maintenance schedule. If the treatment and maintenance plans are not followed and/or appointments are missed, adverse results could affect your dental health. If you do not proceed with your treatment plan in a timely manner, further treatment for the involved teeth, supporting tissues, adjacent and opposing teeth, muscles or joints can be affected.
Our dental office offers flexible payment solutions through CareCredit. This makes it as easy as possible for you to afford the dental procedures not covered by your dental insurance. Most patients are amazed just how affordable a new smile can be!
Apply Here For CareCredit Financing

Dental Insurance Policy
Dr. Roth realizes how important insurance benefits are. Please be informed that dental insurance is a contract between you and your insurance company. Our role is to assist you with filing your claims. Dr. Roth is providing the highest quality of care for you and your family regardless of insurance frequencies, limitations and/or restrictions. If you have two insurance policies, be aware not all secondary policies will cover remaining portions. Your insurance mails a copy of an Explanation of Benefits (EOB) to you. Please pay attention to these statements. It is your responsibility to provide us with any future changes in your insurance. If any insurance services have been provided with any other dental office within the existing benefit year, please advise us.
Cancellation Policy
We understand that your time is very valuable. Trying to accommodate every patient's individual needs and work schedule can be challenging. We make every effort to stay on time so that our patients will not have to wait unnecessarily.
Your appointment is a commitment of time between you and our office. We ask that you make every effort to keep that commitment. We do provide courtesy reminder calls within one week prior to you're appointment, or we can email you at your request.
A broken appointment, one in which a patient does not call or show up is not acceptable. If you find that you cannot keep your reservation, we do require a minimum notice of 48 business hours. If our office is not notified within the 48 business hours, you will be subject to a $50 late cancellation charge.
We truly appreciate your understanding. Our goal is to be your partner in health and to assist you in keeping your teeth for a lifetime.
A Beautiful Smile Is Waiting For You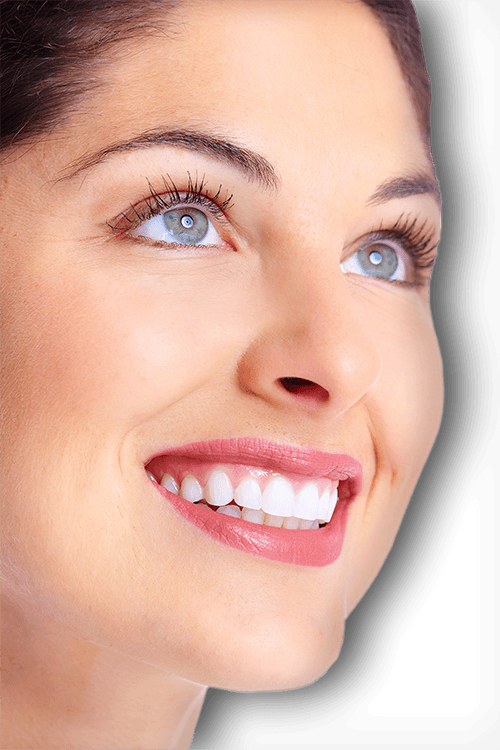 Our office provides smile makeovers to achieve the beautiful, natural look you seek. We can reshape your natural teeth to make them straighter or more youthful in appearance. Our office makes it convenient to those living in or near Folsom to receive great cosmetic dentistry!