Dr. Sean Roth
916.983.1114
After-Hours Emergency: 916.812.4775
2310 E. Bidwell St., #100
Folsom, CA 95630

Cosmetic & Family Dentistry
Chelsea
Office Manager
Chelsea started her career in dentistry in 2002. She managed a large busy practice in Santa Barbara for over 12 years before relocating to Northern California. We were fortunate enough to scoop her up and add her to our amazing team. She is committed to working with you and your family to create a positive dental experience every time you visit our practice. When she isn't in the office she loves traveling and spending time with her friends and family.
---
Kim
Financial Coordinator
Kim started in the dental field back in 2001 and truly enjoys working with patients to help achieve their smile goals. Kim has 3 children whom are her greatest gift! When she isn't hard at work she enjoys spending time with her family, traveling and hitting the golf courses.
---
Charity
Scheduling Coordinator
Charity loves getting to help people and brighten their day. She will be the first smiling face that will greet you at all of your visits and is the friendly voice you will hear when calling our office. Charity looks forward to helping you and your family with all of your scheduling needs. She is passionate about empowering people to stay healthy and loves spending time with friends and family.
---
Ashley
Sterilization Tech & Back Office Assistant
Ashley is a Sterilization Tech and Back office Assistant she is a Folsom native and is currently in school working towards her degree in Dental Hygiene. At a young age she had sparked an interest with the dental field. She job shadowed at Dr. Roth's office during one of her summer breaks and then was given the opportunity to join Dr. Roth and his wonderful team. When she is not in school or working you can find her spending time with family and friends and enjoying the outdoors.
---
Karen
Registered Dental Hygienist
Karen started her career in dentistry when she was 17 years old, as a Dental Assistant. Her passion for dentistry grew and she decided to transition into dental hygiene. Here she has found a love for developing long term relationships with her patients. She enjoys the opportunity to educate and help her patients keep their smiles nice and healthy. She spends her time off challenging herself with outdoor activities, sports and recently completed her first full ironman triathlon. She is committed to health, fitness and personal balance. She is married to Dr. Roth and has three grown children, Jenna, James and Jared. She and Dr. Roth now share their home with their two loveable labs, Roxy and Cooper.
---
Jessica
Registered Dental Hygienist
Jessica was born and raised in the rural community of Sutter, 50 miles north of Sacramento. In 2000 she began her career in dentistry as a Registered Dental Assistant. She met Dr. Roth while attending dental hygiene school where she was continuing her career in the dental field. She joined Dr. Roth's team in 2007. She loves to give back to the community by participating in Smiles for Kids and by volunteering at Regional Area Medical. She keeps up on current dental trends by attending continuing education courses and dental conferences. When Jessica isn't working you can find her spending time with her family and friends. She also enjoys travel, water skiing and snowmobiling.
---
Pam
Registered Dental Hygienist
Pam has known Dr. Roth since 2006 and has been a part of the team since June of 2015. She received her BS in Neurobiology, Physiology & Behavior from UC Davis and went on to UC San Francisco to obtain her Masters in Science in Dental Hygiene.
Pam started working as an RDH in 2007 so she has wonderful experience that she brings to the practice. She will be our Hygiene Coordinator so if you have any questions or concerns in regards to your hygiene visit, please feel free to connect with her. When she isn't helping out at the office with patient care she loves to travel, enjoy good food and of course being a great mom.
---
Teila
Registered Dental Hygienist
Teila has been a Registered Dental Hygienist since 1985, graduating from George Brown College, Toronto, Ontario, Canada.
In 1999 Teila, along with her two daughters and husband immigrated to the US and after 14 years of practice she found herself having to re-validate her career here in California. She received her RDH license for CA in 2001.
In 2005 she met Dr. Roth while temping in between jobs. It took her 2 years to visit his then new office which ended up turning into a job opportunity that has continued up until the present moment. She loves all her workmates and the patients. She feels Dr. Roth is a wonderful dentist and trusts him wholeheartedly with her families' dental needs. He makes sure things are done right and she really appreciates his integrity. She is an amateur photographer and loves taking photos of just about anything that catches her eye. These days most of her photography centers around her 1 year-old grand daughter, Brooklyn! Being a grandma has changed her life and she absolutely loves it!
---
Kristen
Registered Dental Hygienist
Kristen's career in Dentistry started in 2003 when she became a Dental Assistant while still in high school. She then went on to work at the University of the Pacific Dental Clinic in Stockton, CA as a Dental Assistant. In 2014, Kristen became a Registered Dental Hygienist after graduating with her degree in Dental Hygiene from Cabrillo College in Aptos, CA, and moved to Folsom shortly after. Kristen is committed to delivering outstanding patient care and enjoys developing long lasting relationships with her patients. She lives in Folsom with her wonderful husband Derek and their two amazing boys, Knox and Dawson. Kristen enjoys are kayaking, fishing, singing, playing the ukulele and spending time with her friends and family.
---
Julianna
Dental Hygienist
My name is Julianna and I have been in dentistry for 5 years. I grow up in Folsom my whole life and always knew I wanted to be a dental hygienist since I was little. I enjoy snowboarding, hiking, fishing, and paddle boarding in my free time and going to Tahoe often.
---
Natalie
Dental Hygienist
Natalie joined our office in 2019 after moving from the Bay Area with her husband and son. She grew up in San Francisco and after completing her undergraduate degree in Biology and Business from the University of San Francisco she went on to pursue another bachelor's degree in dental hygiene from UCSF. It was one of her former colleagues from UCSF who introduced her to Dr. Roth and his office. In her spare time, Natalie enjoys working out, good food, and catching up with friends. Most of all, she enjoys traveling and spending time with her family.
---
Candi
Registered Dental Assistant with Extended Functions
Candi started her career in dentistry in 1999. Currently she holds a Registered Dental Assistant with Extended Functions license that allows her to be an invaluable asset to the Dr. Roth team. The most favorite part of her job is giving patient's confidence in their smile. She moved to Folsom from South Lake Tahoe and joined Dr. Roth's team in May 2009. During Candi's down time she loves spending time with family and friends and her kitty Layla. She has a passion for music and the San Francisco Giants and enjoys sports and outdoor activities.
---
Alley
Registered Dental Assistant
Hello everyone! My name is Alley and I have been a Registered Dental Assistant since 2010 and I love what I do. When I am not working, I enjoy traveling, road trips, hiking, spending time with my family, friends, and fur baby, Lady. I look forward to seeing you at your next dental visit.
---
Gina
Registered Dental Assistant
Gina started her career in dentistry in 2001 and joined Dr. Roth's team in 2019. She has a daughter and considers her one of her greatest gifts. One of the most favorite parts of her job is to make my patients feel comfortable and to create a bond that is unforgettable. In her down time she loves to spend time with her family and friends. She also loves to travel, read, and go out dancing with friends.
---
Malina
Dental Assistant
Malina started her dental career in 2020. Since starting she wants to further her education in the field. She is the second oldest of four siblings. When she is not working in the office she is hanging out with family and her two little fur babies. Together they enjoy fishing, eating, and sleeping.
---
Julie
Registered Dental Assistant
Julie did her dental assisting internship with Dr. Roth for 4 weeks and was such a great fit she decided to join the team. She has been with the practice since March of 2016 and is a joy to the office.
When she isn't working hard at the office she enjoys bike riding, running and being outdoors. She is also a family girl and loves spending time with her loved ones.
---
A Beautiful Smile Is Waiting For You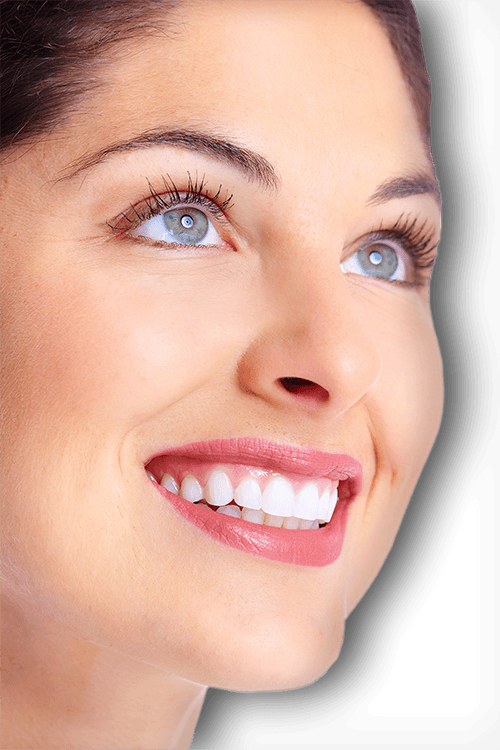 Our office provides smile makeovers to achieve the beautiful, natural look you seek. We can reshape your natural teeth to make them straighter or more youthful in appearance. Our office makes it convenient to those living in or near Folsom to receive great cosmetic dentistry!